Teaching and Learning in September
Posted by Monica Crowley on 10/1/2018 7:00:00 AM
I write to share a friendly reminder that the doors to school open at 7:50am. All students and families are asked to wait outside until 7:50am. However, if you child eats breakfast at school, s/he can enter the side doors that go to the cafeteria at 7:30am. The doors will not open before 7:30am, as we do not have adults to supervise students before 7:30am. Thanks for your support with this procedure!
Monica
Principal/Vice Principals' Blog
October 1, 2018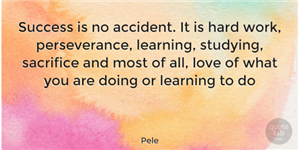 The love is apparent. Lawrence has come alive with a flurry of activity, awe, and wonderment as students and teachers eagerly explore new topics from government to goal setting and everything in between. Venturing into sixth grade science class, students could be found weighing carrots during an experiment, calculating the amount of water lost and creating diagrams to convey this information within groups. During a second grade writing lesson, students readily shared their Stories of Self as they explored their individual identities. An eighth grade Social Studies lesson delved into rights, responsibilities, laws, and their derivation. Third graders treated passers-by to an impromptu performance of "Hot Cross Buns" on recorders as sweet symphonic sounds from Conservatory classes in grades 4-8 wafted through the air, from strings and brass to a beautiful chorus of melodic voices. World Language presentations kicked off in high gear as middle schoolers partnered with teachers to build linguistic proficiency through reading, writing, listening, and speaking while K-5 students moved fluidly through target vocabulary with fun games and activities.
Our students' successes are our own. Through collective teacher efficacy, family engagement, and administrative support, we can move the needle toward ensuring students' success today and tomorrow and in the years to come. The love, drive, passion, and commitment of our staff, students, and families are evident strengths of our school community. Building upon these partnerships through shared ownership, we believe we can catalyze our students' growth and success collaboratively.
As we walk through the halls and visit classrooms, the energy is contagious and the excitement spills over into bright smiles and bubbly greetings. We are humbled to be a part of something so much greater than ourselves. The Lawrence community is a tightly knit family dedicated to expert teaching, expert learning, and educational equity. Be on the lookout for even greater things to come. Most of all, thank you so much for sharing your wonderful children with us!
Sincerely,
Monica, Maisha, & Peter