Posted by Monica Crowley on 2/22/2021 7:00:00 AM
Hello Lawrence Families,
I hope everyone had a joyful and restful break. The snow was in abundance and I have heard great stories from students who had so much fun playing outside, snowshoeing for the first time, building snow people, drinking lots of hot cocoa, cuddling up to read with family members and more. What could be better?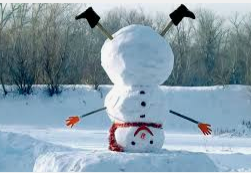 Now that we are back, we have a great stretch to continue our robust teaching and learning both in the building and in Hybrid Learning. We heard from Interim Superintendent Marini at the February 18th school committee meeting that we are still confirmed for all first grade students to return five days a week on Monday, March 1st. He also shared the proposed plan to have all students in grades 2-5 return on March 29th, five days a week is under review. More to follow from Dr. Marini about that plan.
Upcoming Dates:
Tuesday, March 2nd, New Dates for Lawrence Reads: 6:30pm
Friday, March 12th-K-8 Early Release Day: 12:30pm Dismissal
(International/Family Fun Night!)
Tuesday, March 16th-Cohort B comes to the building and cohort A learns at home.
Monday, March 29th-K-8 Early Release Day: 12:30 Dismissal
(Possible start date for grades 2-5 to return five days a week.)
Friday, April 2nd-No School due to Good Friday
Tuesday, April 6th-K-12 Early Release Day: 12:40pm Dismissal
Monday, April 12th-K-8 Early Release Day: 12:30 Dismissal
Monday April 19th-Friday, April 23rd-April Break-NO School