Baker School was fully renovated in 2000 and two new wings were added, creating a new library and cafeteria as well as more classroom space. In addition, a lovely sculptured garden which is also used as an instructional space during warm weather was given as a gift at about the same time as the renovation. Behind the school, a thirty five acre woodland sanctuary with trails, marshes and rock formations provides students and residents with an instantaneous retreat from suburban living.

Baker School is an "international" school, where fully one-third of the student population speaks a second language at home. Utilizing the resources of the K-8 structure, Baker encourages cross-grade level partnerships. This strengthens collegial relations among the faculty and creates ties between students at various grade levels.

Get Involved

A vibrant

Parent Teacher Organization

supports all parents and organizes numerous educational and social events throughout the year to nurture and maintain a sense of school community.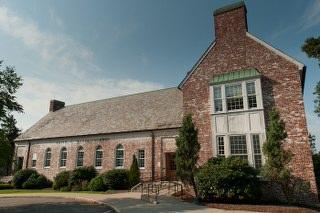 Chestnut Hill, MA 02467

(617) 879-4500

Monday - Thursday
8:00 am - 2:30 pm

Friday

8:00 am - 1:40 pm

Torrance Lewis, Principal
Email