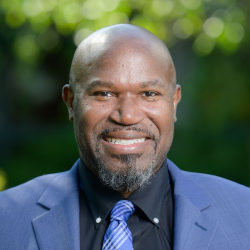 Phone: (617) 730-2401
Email:
Degrees and Certifications:
Linus J. Guillory Jr., PhD - Superintendent of Schools

Dr. Linus Guillory is the Superintendent for the Public Schools of Brookline. He brings a wealth of experience to the community, having been a classroom teacher, a principal, curriculum leader, and deputy superintendent over his 20-year career in education across the United States. The Public Schools of Brookline is excited to work with Dr. Guillory and his collaborative leadership team in putting students first and experiencing the joy of learning.

Prior to joining Brookline, Dr. Guillory served as the Chief Schools Officer in the Lowell Public Schools, where he led the improvement of instruction, professional development, and performance management for the district's twenty-five schools. Dr. Guillory also worked as the Deputy Superintendent of Teaching and Learning, Chief of Schools, and Director of Science at the Rochester City School District in Rochester, NY. In those capacities, Dr. Guillory helped shape the district's improvement efforts, co-chairing a 10-year strategic financial, facilities and education master planning team, as well as realigning and diversifying staff to appropriately support students and their needs.

In addition, he worked at the NASA Space Center in Houston for 6 years as an education specialist helping educators to access NASA education products. Dr. Guillory also served as the program director for the Johnson Space Center (JSC) Pre-Service Teacher Fellowship Institute, a program designed to recruit, identify, support, and expose underrepresented future teachers to NASA and establish networks with Historically Black Colleges and Universities and Hispanic-Serving Institutions.

Dr. Guillory earned his BA in Biology with a minor in chemistry at Texas A&M; he went on to earn his PhD in Environmental Science at Oklahoma State University.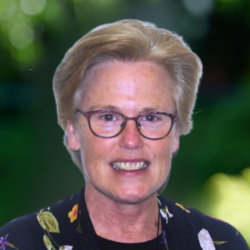 Phone: (617) 730-2425
Email:
Degrees and Certifications:
Susan K. Givens, Ed.D. - Deputy Superintendent for Administration and Finance

Dr. Susan Givens joined the Public Schools of Brookline in 2023 as its new Deputy Superintendent of Administration and Finance, bringing a wealth of experience and knowledge gained during a long career in district leadership.

Before joining PSB, Dr. Givens served as Superintendent of Schools for the Newmarket School District in Newmarket, NH. Her tenure there included the development of best practices in school budgeting and resource management and the successful expansion and renovation of the district's junior/high school annex. Dr. Givens has also served for many years as Assistant Superintendent for Finance and Operations in the Masconomet Regional School District in Boxford, MA, where she oversaw all aspects of digital learning, technology, finances, facilities, and human resources. Her 30+ years of educational leadership also includes serving the communities of West Newbury, Beverly, and Chatham, MA.

Dr. Givens has significantly contributed to the ongoing professional learning of the educational community. As the director of the LABBB Educational Collaborative, she spearheaded strategic initiatives for 21st-century teaching and learning practices.. Her skills and contributions as a school leader have been recognized through numerous awards, including the Meritorious Budget Award and the Eagle Award – Distinguished Professional from the Association of School Business Officials, International, and the President's Award from the Massachusetts Association of School Business Officials.

Dr. Givens earned her Doctorate in Education from the University of Pennsylvania, focusing on Instructional, Organizational, Public, and Evidence-Based Leadership. She earned her Master's in Leadership from Northeastern University and her Bachelor's in Business Administration from Salem State University.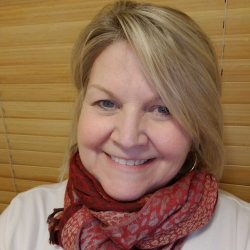 Phone: (617) 730-2444
Email:
Degrees and Certifications:
Liza O'Connell - Interim Deputy Superintendent for Student Services

Elizabeth O'Connell has been appointed to the position of Interim Deputy Superintendent for Student Services in the Public Schools of Brookline. Ms. O'Connell previously served in the Dedham Public Schools for seven years as the Director of Special Education. Prior to her work in Dedham, she served the Acton-Boxborough Regional School District for over thirty years, as a special educator, Team Chairperson, and Director of Pupil Services.

Ms. O'Connell's reflective and transparent leadership style was evident in facilitating targeted professional development for staff, and leading multiple study groups on essential topics and challenges in the area of student services. Ms. O'Connell is an experienced collaborator and facilitator, and has previously lectured at Fitchburg State College and Lesley University.

Ms. O'Connell is a seasoned leader with experience in all aspects of special education and student services. Her depth of experience has contributed to effective long-range strategic planning that reflects high standards, academic achievement, social and emotional gains, and a solid sense of citizenship.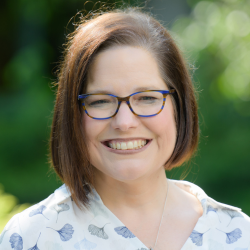 Phone: (617) 730-2432
Email:
Degrees and Certifications:
Jodi Fortuna, Ed.D - Deputy Superintendent of Teaching and Learning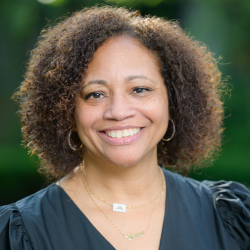 Phone: (617) 730-2404
Email:
Degrees and Certifications:
Claire Galloway-Jones - Senior Director of Education Equity

Claire Galloway-Jones has been appointed Senior Director of Educational Equity in the Public Schools of Brookline. Ms. Galloway-Jones previously served as the Director of Diversity, Equity, Inclusion, and Belonging in the Milton Public Schools. Before her work in Milton, she served as the METCO Program Director for nine years for the Sharon and Bedford School Districts and Boston Public Schools as an Instructional Math and Change Coach attached to the Academic Superintendent Teams.

Ms. Galloway-Jones will lead the development of a clear district mission committed to Educational Equity aligned with PSB core values and the Department of Elementary and Secondary Education (DESE) Educational Vision. In collaboration with the Office of Teaching and Learning and Student Services, the Office of Educational Equity will remove student barriers and work to ensure that equity is the foundation and the umbrella for all of our work.

Additionally, she will create and manage ongoing professional learning experiences for teachers, staff, and administrators. Oversee equitable access, process, treatment, and student outcomes; by partnering with students, families, and community members in a collective effort intentionally focusing on dismantling systemic racism.

Ms. Galloway-Jones received her Masters of Urban Education from Wheelock College, is a proud HBCU attendee, and is a METCO Program K-12 Alumna of Lincoln Public Schools and Lincoln Sudbury. She is an Inaugural Board member of the Association of Massachusetts School Equity Leaders (AMSEL) and is currently the President of the Massachusetts Partnership for Diversity in Education (MPDE).