In an environment that promotes the highest standards of academic achievement, social responsibility and good citizenship, Lincoln students can participate in a number of academic, artistic and athletic experiences before, during and after school. In addition to homework centers, students can participate in Chess Club, PALS (Performing Arts at Lincoln School), Scrabble Club, the Thaler Program (a student work program), Intramural Sports, Lego Club, Model U.N., Continental Math League, Math Counts, Science Design Challenges, Math Wizard, Drama Club, and the National Geography Bee. For those students in Grades 4 and 5, After Hours U provides homework help and exciting enrichment activities. For students in grades 6, 7 and 8 there are several opportunities to become involved in activities that promote leadership and foster responsibility. Teen Advantage, the School Musical and Student Council are some of those opportunities.





Our school places a high value on building collaborative relationships through parent involvement. With the support of the PTO, we offer a wide variety of artistic performances, including music in the morning and lunch concerts, author/illustrator visits and residencies, the Gardner Museum series in grade one, and book fairs. Family events include school picnics, Pumpkinfest, Lincoln Reads Night, Multicultural Night, and family arts events such as Art for Arts Sake Night. A parent group plans a monthly First Friday Coffee for parents, teachers and community members that features speakers addressing topics of interest or school-wide initiatives. In addition, teachers plan several breakfast shares and open houses with their classes so that parents can come and see what their children are learning in school.





Our school community also reaches out beyond our school by having school-wide community-service and social action initiatives. The Heifer Project, the Green Team Ecology Project, the Second Grade Exchange School Program with the Tsukushino Elementary School in Machida, Tokyo are just three of many special servicelearning opportunities.





Lincoln School Bullying Survey Report

As part of a system-wide effort, Lincoln students in grades 3, 5 and 7 participated in a bullying survey in May, 2011. System results, as well as the bullying prevention and intervention program currently being implemented throughout our schools, can be found in the "District Announcements" section (front page) of the Public Schools of Brookline website..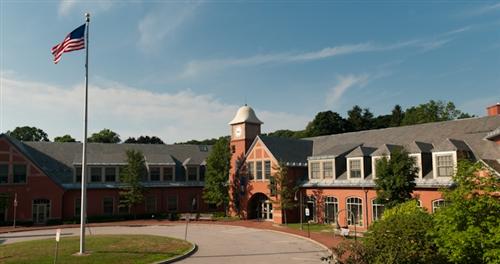 William H. Lincoln School

Brookline, MA 02445

617-879-4600

Monday - Thursday
8:00 am - 2:30 pm

Friday

8:00 am - 1:40 pm

Brian Denitzio, Principal