Driscoll holds several events and programs throughout the year. In addition to events that honor Martin Luther King, Jr. and celebrate the Chinese New Year, Driscoll holds an annual "Arts Equinox," a three-day all-school arts festival; a school-wide Writing Festival; visiting author series, under the auspices of the Susan Lewis Cooper Children's Authors Program; and a monthly "Community Meeting" assembly for the children in Grades K-3.





Parents and teachers work together in many significant ways, with the PTO and School Council being two of the more formal organizations. The PTO is very active and organizes numerous events, including an annual School Fair, the Driscoll Auction, and a series of other family events. The PTO also supports many after school programs that include an extensive after school program that includes robotics program in Grades 5-8. The School Council is pursuing three main topics this year: an examination of inclusion, improvement of our systems of communication, and the creation of an across grade social curriculum.



Driscoll School Bullying Survey Report


As part of a system-wide effort, Driscoll students in grades 3, 5 and 7 participated in a bullying survey in May, 2011. System results, as well as the bullying prevention and intervention program currently being implemented throughout our schools, can be found in the "District Announcements" section (front page) of the Public Schools of Brookline website.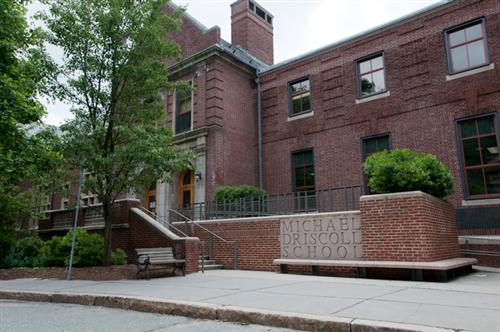 Michael Driscoll School

Brookline, MA 02446

(617) 879-4250

Monday - Thursday
8:00 am - 2:30 pm

Friday

8:00 am - 1:40 pm

David Youkilis, Principal
Email