Superintendent's Update: September 10, 2021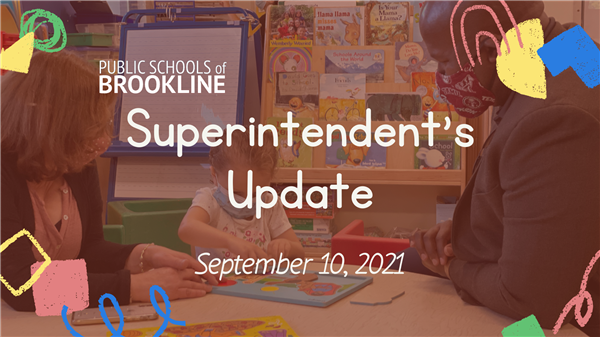 The communication below provides important information from the Public Schools of Brookline. Translated versions are available at the following links:
Greetings PSB Families and Staff,


I'm excited to present to you this week's update! I also want to wish the Jewish families and staff in our community "g'mar chatima tovah" for Yom Kippur next week.
In today's Community Update, you will learn more about our new COVID-19 vaccine mandate for staff, our Spotlight on Excellence, and some important updates from PSB departments.
Finally, in light of the 20th anniversary of the September 11 attacks tomorrow, I want to encourage you to reach out and check in on your neighbors and community members. The effects of the tragedy that day extend beyond the lives we lost; increased security measures at airports, ongoing conflicts in the Middle East, and discrimination towards the Muslim community remind us that the consequences of September 11 persist today.
I will reiterate again that the work we do is not easy. Yet I have seen many great things done when our community is united. Just as all of us came to heal together twenty years ago, so too must we come together to heal now and to treat our community more compassionately and gently in these difficult times. It is only by increasing our understanding and respect for one another that we can create a safe, healthy, and culturally responsive environment for our students, staff, and community.
I wish all of you a wonderful weekend,
Linus
---
COVID-19 Mitigation Strategies Update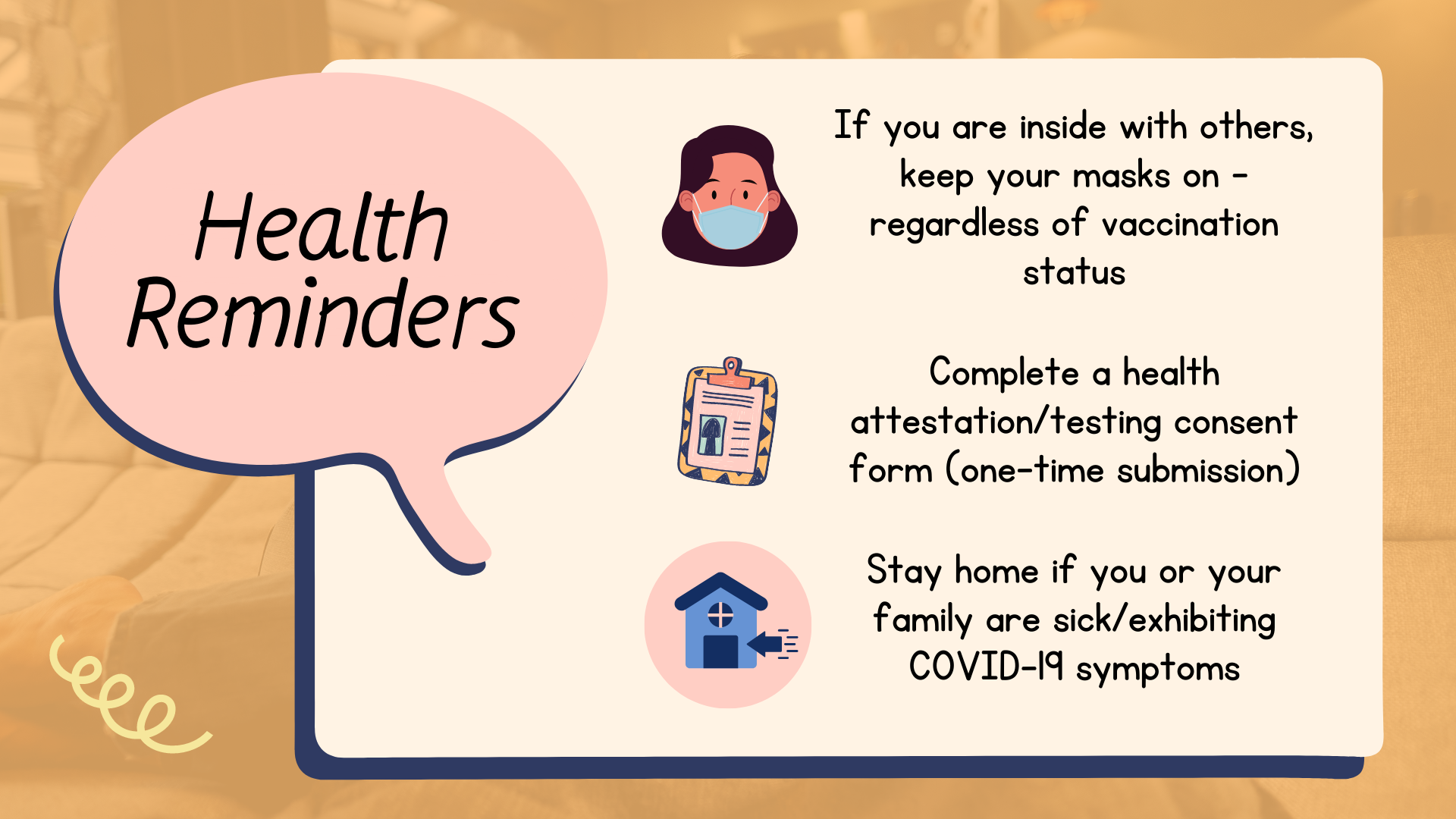 Welcome, New Staff and Educators!
For the 2021-22 school year, PSB welcomed over 140 new educators to our community. We are incredibly proud of the dedication, thoughtfulness, and excitement our new educators bring to the upcoming school year. At the School Committee Meeting yesterday, PSB also announced a number of new school-based and central office administrators to the PSB team and others who will be stepping into new leadership roles for the 2021-22 school year. Learn more about our new staff here!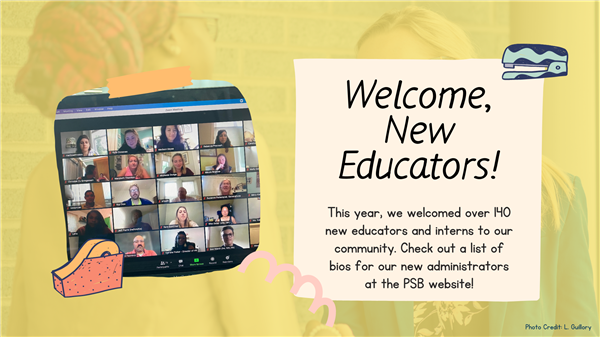 Spotlight on Excellence
I am very pleased to be starting a new tradition at School Committee meetings for the 2021-22 school year: The Spotlight on Excellence. The Spotlight on Excellence will shine a light on just some of the many academic, athletic, and cultural achievements of our students and staff. We will honor students and/or staff with the Spotlight on Excellence award at every meeting as a way to showcase amazing student and staff achievements across the school district.
This week's spotlight featured five Brookline High School seniors who have been named Semifinalists in the 2022 National Merit Scholarship Competition. The National Merit Scholarship Program is a rigorous national program that recognizes students with outstanding scores on the SAT qualifying test. Only 1/3 of the 50,000 highest-scoring students who take the qualifying test are selected as semifinalists, and they are among the highest-scoring students in the Commonwealth of Massachusetts. We extend our best wishes to Jade Blais-Ellis, Lilia Burtonpatel, Marlyn Li, Dhruva Schlondorff, and Thomasin Schmults for their wonderful achievements. Congratulations!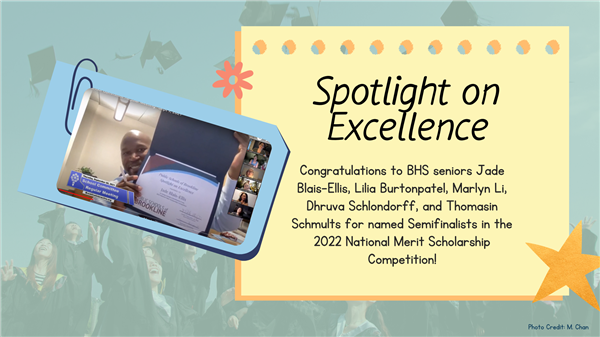 PSB Department Updates
Upcoming Dates: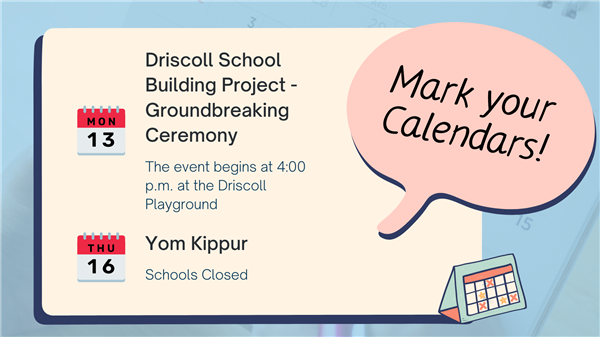 ---